The weekend is almost upon us!
Daddy has been away all week, so we can't wait to see him. And, for the first time in a long time we have NO plans!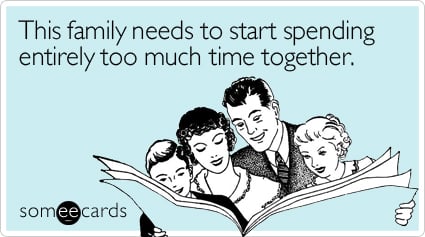 I'm envisioning an afternoon at the pool, evening walks around the block in the wagon. Perhaps an ice cream cone or two. Mornings spent on the back porch watching Aidan play in the yard. I also have a few projects up my sleeve that I'd like to get a start on... And then there's football on Sunday- we'll all be watching in our Texans jerseys, of course!
Sounds all perfect and stuff, right?
I'm sure there will be a sprinkling of timeouts and a few temper tantrums thrown in for good measure, too.
Keepin' it real.
Oh, and I'm also in desperate need of some special "Mommy" time. This Momma needs a break from her kids. As much as I love spending my day with them, I need a break every once and awhile. So, the following also pertains to me this weekend: