It's been a pretty crazy week... and this Mama is ready for the weekend!
Aidan came down with bronchiolitis and we've been confined to the house for the past few days. He's been on the receiving end of breathing treatments, antibiotics and tylenol due to high fevers.
Thankfully, he seems to be on the mend, as his temperature is back to normal and his cough is diminishing! :)
And now... I'm off on a girls weekend with two of my lovely friends! We're headed up to the Texas hill country for lots of shopping, dining out, swimming, girl talk and simply enjoying time without the kids. (I am sure my little man will be in wonderful hands with Daddy while I'm away.)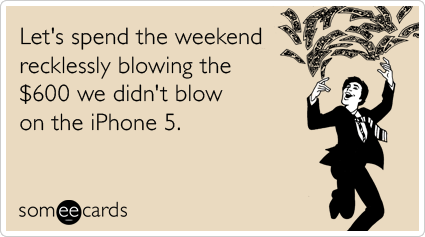 I'm an Android girl! :)
I am so looking forward to relaxing, sleeping in, catching up on my book reading and not having to change a poopy diaper for two whole days!
And, I'll make it back just in time to (hopefully) win both of my fantasy football games and to (definitely) watch the Texans win on Sunday night!
What are your weekend plans?