This year I didn't get Aidan the traditional "birthday shirt" for his special day. I wanted to make him something to wear, but had something different in mind. After scouring Etsy for inspiration, I found this
cute felt badge
that I thought would be perfect for him! It looked pretty easy to make and I had all of the supplies on hand to recreate one myself. Score!
Here's what you'll need to get started:
*Felt (I used 3 different colors, but two would do)
*Embroidery thread
*Embroidery needle
*Scissors
*1" pin clasp (found in Jewelry Dept.)
I traced three different sized cans to use as my outlines for the different sections of the badge.
The smallest circle was used as a size guide for me to draw the number 3 freehand. It took me a few tries before I got it right! :)
After cutting out my circles and "3", I cut out a small square that I used to anchor down the pin on the back of the badge. Using red embroidery thread, I sewed it onto the largest circle.
Next, I sewed the "3" onto the smaller circle.
All that was left was to sew the smaller circle onto the largest one. Be sure to keep the pin exposed on the backside!
And there you have it. A fun, felt badge for your little one to wear on their special day! It only took me about an hour to make and I LOVE how it turned out. :)
I can't believe my baby is all ready 3 years old! I plan on making him a new badge every year for his birthday. It's fun to be able to incorporate something homemade like this into his outfit. :)
Do you make something special for your little one to wear on their birthday?
This post was featured on Naptime Creations! :)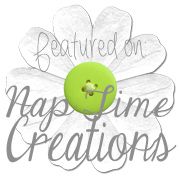 Be sure to enter my giveaway for a
$200 Cricut Mini Prize Package!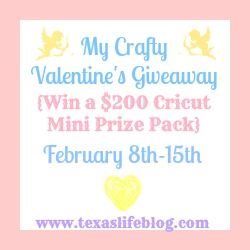 Sharing with these great parties:
Naptime Creations
Tuesday TimeOut
Polkadots on Parade
Someday Crafts